The fifth-generation Supra retains the front-engined, rear-wheel-drive, two-seat layout of previous versions. The Porsche 718 Cayman rival has been honed by Toyota's Gazoo Racing performance division and was developed alongside the BMW Z4, with which it shares a 3.0-litre straight-six turbocharged engine, producing 335bhp and 362lb ft, and an eight-speed automatic gearbox.
Prices for the new Supra have also been confirmed, with the 'base' variant kicking things off from £52,695, rising to £56,945 for the fully-loaded and limited-run A90 edition. Deliveries will commence in the summer.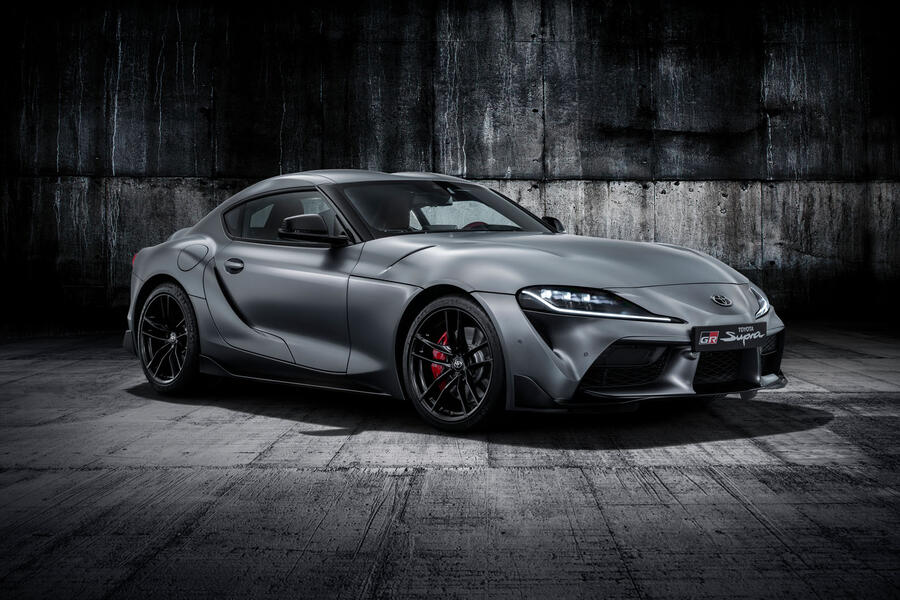 The BMW-developed inline six-cylinder used in the GR Supra features a twin-scroll turbocharger, with direct fuel injection and variable valve control. It has been tuned, says Toyota, to offer 'segment-leading' torque performance from very low revs. The maximum 362lb ft of torque is available between 1600-4500rpm.
That gives the GR Supra 52lb ft more torque than the 310lb ft the Porsche 718 Cayman S produces between 2100-4500rpm and, at a claimed 4.3sec, the Toyota is 0.3sec quicker from 0-62mph. The 335bhp developed by the GR Supra's engine is 10bhp down on the 718 Cayman S.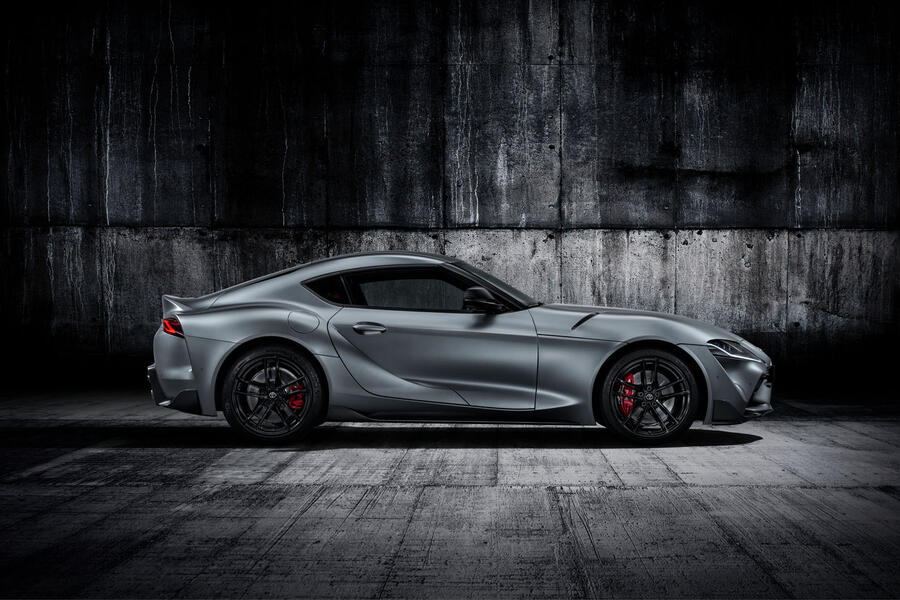 The Supra offers Normal and Sport drive modes, launch control and a special 'track' setting that reduces the influence of the Vehicle Stability Control system. In Europe, it will be sold exclusively with an active differential.
The car is based around a 'condensed extreme' concept, the long bonnet and bubble roof reflecting the famed Toyota 2000GT of the 1960s and front and rear styling that nods to the fourth-generation Supra. It also features prominent curved rear wings, which Toyota claims approach the limits of what can be manufactured at high volume.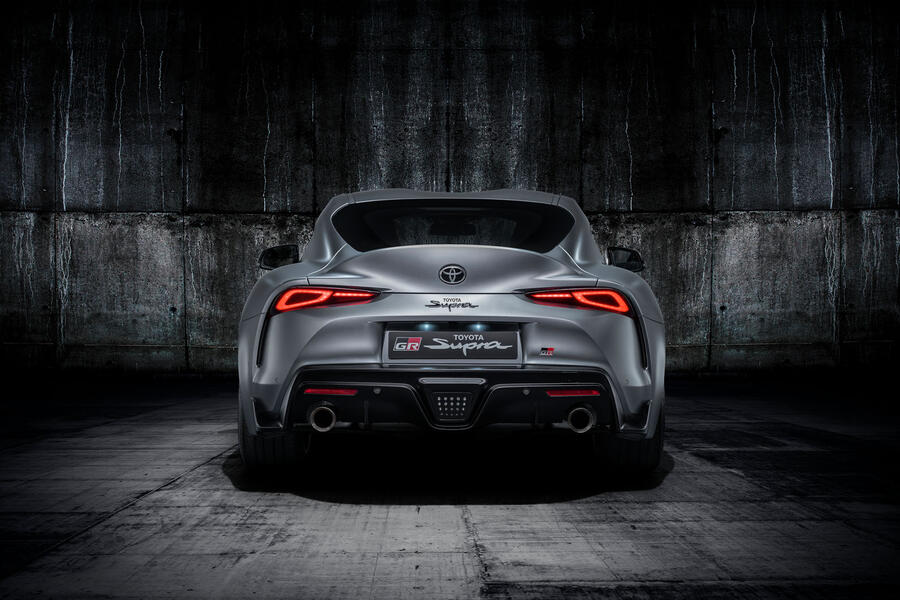 Toyota says the dimensions were set around achieving a "golden ratio" between the wheelbase length and the tread width of 1.55. The new Supra has a wheelbase of 2470mm – compared with 2570mm for the GT86 – with a tread width of 1594mm at the front and 1589mm at the rear. Overall width is 1854mm.
The Supra sits on double-joint MacPherson struts at the front and a five-link system at the rear. It has 19in alloy wheels with Michelin Pilot Super Sport tyres – slightly wider at the rear than the front – and four-pot Brembo brake calipers.